Soak It Up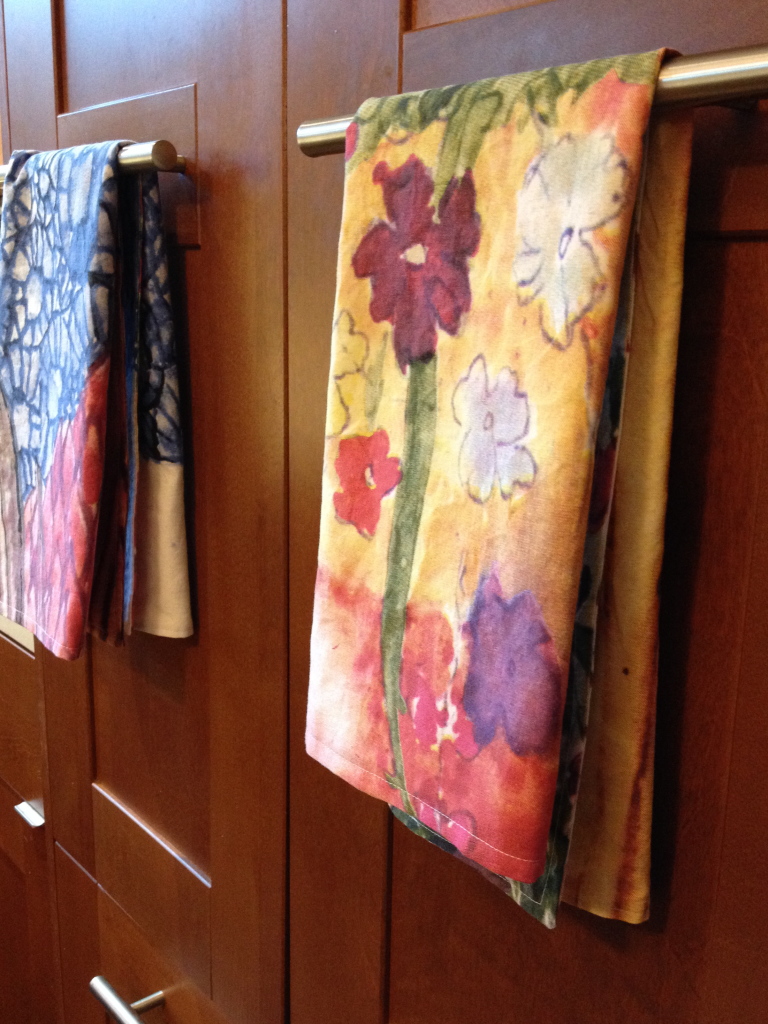 T
here's nothing worse than trying to dry dishes with a cloth that doesn't soak up any moisture. I picture textile executives around the world, sitting in their offices, laughing at their cruel joke. Well, I finally had enough of being the butt of that joke, and decided to make my own towels.
I'm a terrible seamstress, so I was lucky this project was rated, "beginner level." And, it turns out I had some super absorbent fabric reclaimed from an old duvet cover. In half an hour, I had a couple sweet towels to hang in my kitchen. (I would liked to have thrown away the nonabsorbent towels in disgust, but I set them aside for a future "repurposely" project.)
Since I had the old sewing machine out, I decided to keep going and make some easy-peasy cloth napkins. Each napkin is different, so each family member can claim their own (or not).
Speaking of family, these projects remind me of the curtains my mom made from pillow cases, circa early '70's. I think I was 4 years old, and it was the first time I realized things don't always have to be what they were made to be. Thanks Mom!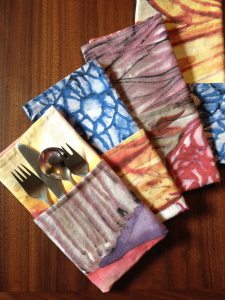 5 responses to "Soak It Up"