House Warming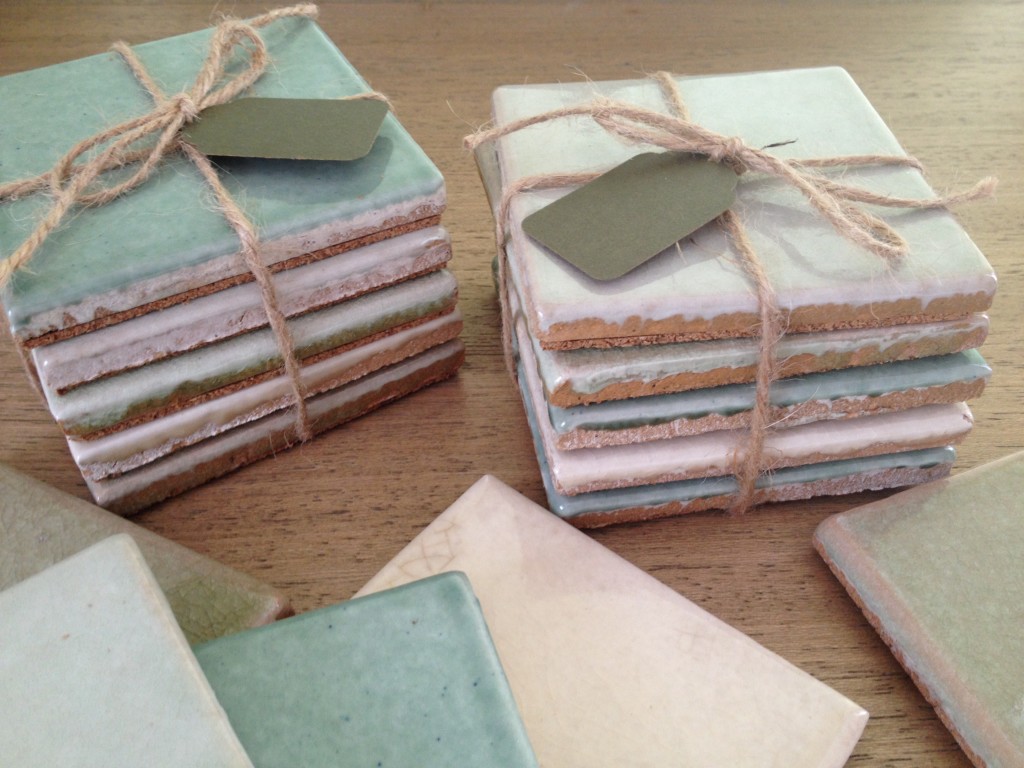 One thing you can count on finding at any salvage yard is tile. Unfortunately, you'll likely find only dribs and drabs, and not enough to tile much of anything. So, what to do with a box of tiles you just couldn't pass up? Make coasters of course!
As with most items found at the salvage yard, tiles will probably need a good scrubbing with warm soapy water before turning them into coasters. In fact, if I hadn't literally stumbled over this box of hand-glazed tiles, I wouldn't have looked close enough to see what glory existed beneath the layer of dirt and grime.
Once I got the tiles sparkling clean, the beauty of the crackled glaze revealed itself. (I'm sorry my iPhone 4 doesn't do it justice). Next, I cut and glued cork sheets to the bottom of each tile, then bundled them into sets, using simple twine and "repurposely" gift tags made from recycled hanging folders (see images below).
These sets will make sweet gifts for hosts/hostesses, house warmings, or just about any occasion. I mean, who doesn't need coasters? (Besides me, obviously). Plus, there's something extra special about giving and receiving handmade gifts, even if you aren't the maker.
Note: I'm still hunting for enough salvage tile to redo our bathroom floor and shower surround. I might have to get creative. Stay tuned, and wish me luck.
6 responses to "House Warming"