Felt That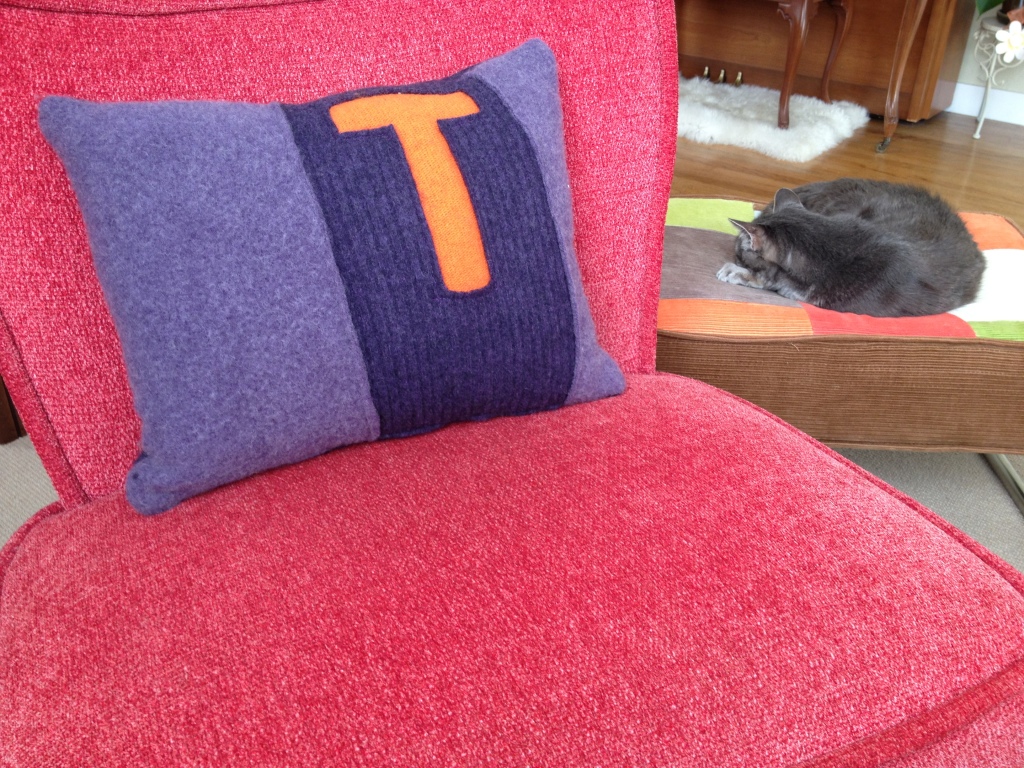 I
t's a sad day when one of your favorite wool sweaters accidentally gets washed in the washing machine; it's an even worse day for whose fault it is (Bill!). But, it's always good to make the most of a bad situation. I've discovered that washed and tumble dried wool sweaters make awesome felted fabric, and that fabric makes awesome pillows.
When Jennifer Serr of The Sewing Room in Alameda offered a class in felted sweater pillows, I was the first to sign up. I finally had a use for those shrunken sweaters stuffed in the back corner of my closet. I was surprise how easy the fabric was to cut and sew. It has a nice hand, and doesn't fray. Plus, you can create any design your mind comes up with, combining colors, patterns, and textures.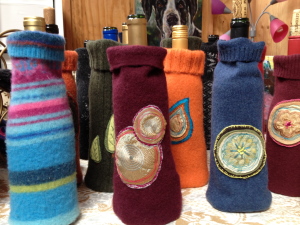 Recently, studio neighbor, Erinn Larsen of Craving Color on Etsy, started making wine cozies with felted wool sweaters. Lucky for her, I had a couple wool sweaters with holes and stains to offer up for the felting. Here's a photo of her cozy cozies at the Holiday Fair at Redux.
3 responses to "Felt That"