What Knot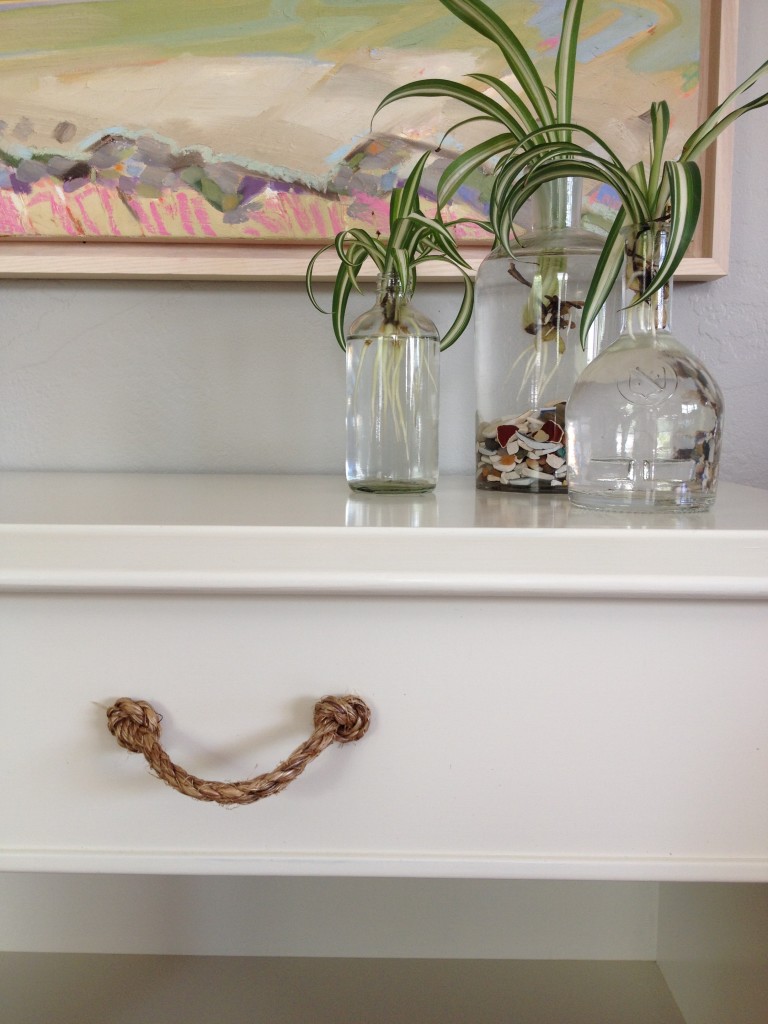 Let me start by saying how much I hate painting furniture. I've come to accept there's no such thing as easily painting anything. Give yourself at least a week to clean and sand, apply 3 coats of paint, then 3 coats of finish, and don't forget to sand in-between coats, and give yourself extra time to fix mistakes. If you're like me and operate on stolen moments, give yourself two weeks.
That's how long it took me to paint a pair of these nightstands. I really liked their style and lines, but unfortunately, they were finished in a dark 70's faux distressed look. And because I couldn't turn my back on these nightstands, I took up sandpaper and paintbrush to turn them into something I love.
Now, what I didn't love were the drawer pulls that came with the set. I spent hours digging through pulls at 3 different salvage yards, but couldn't find anything I liked. I was so close to ordering new pulls (oh no!). Fortunately, I had a brain storm to make ones using rope. It was the perfect touch, and gives the nightstands a beach-y, nautical vibe.
Yes! I love these nightstands! I also love spider plants in jars of water and a painting of blooming cherry trees by my sister, Lindy Bishop! All this love makes me forget the hate and pain of painting furniture. I guess that's why I just started working on a huge dresser. Perhaps I'll have it finished by next week's post. Stay tuned!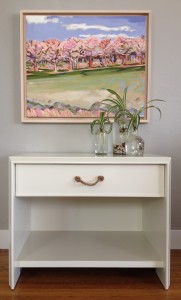 2 responses to "What Knot"