Old is New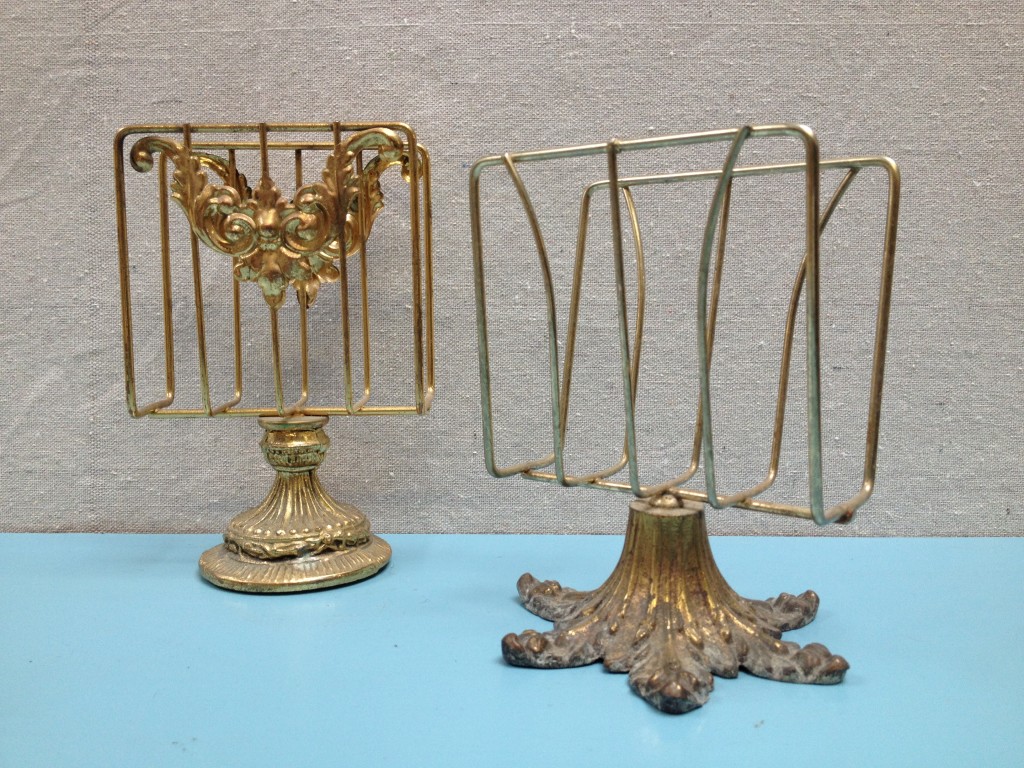 Sometimes little projects get lost in my big pile of big projects. Ex: These two metal napkin holders have been laying around my studio for years. I knew I was going to spray paint them, but I guess it took me awhile to figure out what color, and for what use.
Once I started thinking about it, I realized the napkin holders could have many uses. My first idea was to use them as postcard holders for art shows and events, or to hold a pile of photos (if I ever had any printed). They could also be used to hold bills or notecards. And of course, they could be used as napkin holders.
One of the holders seemed a bit more masculine and had a nice patina on its base, so I only sprayed the top portion (matte black). The other I decided to "fem-up" in springtime green. Masculine or feminine, big or small, transforming something into an attractive useful object is always a rewarding experience.
Tip: when spray painting metal, start with a good foundation by sanding and priming the surface before painting.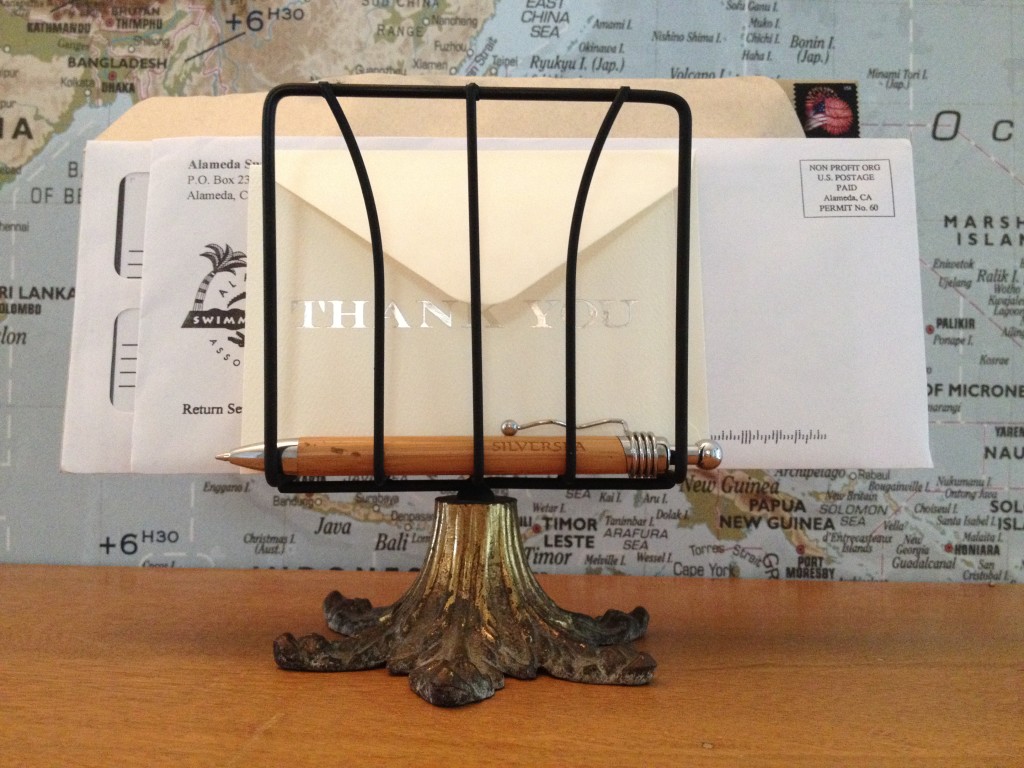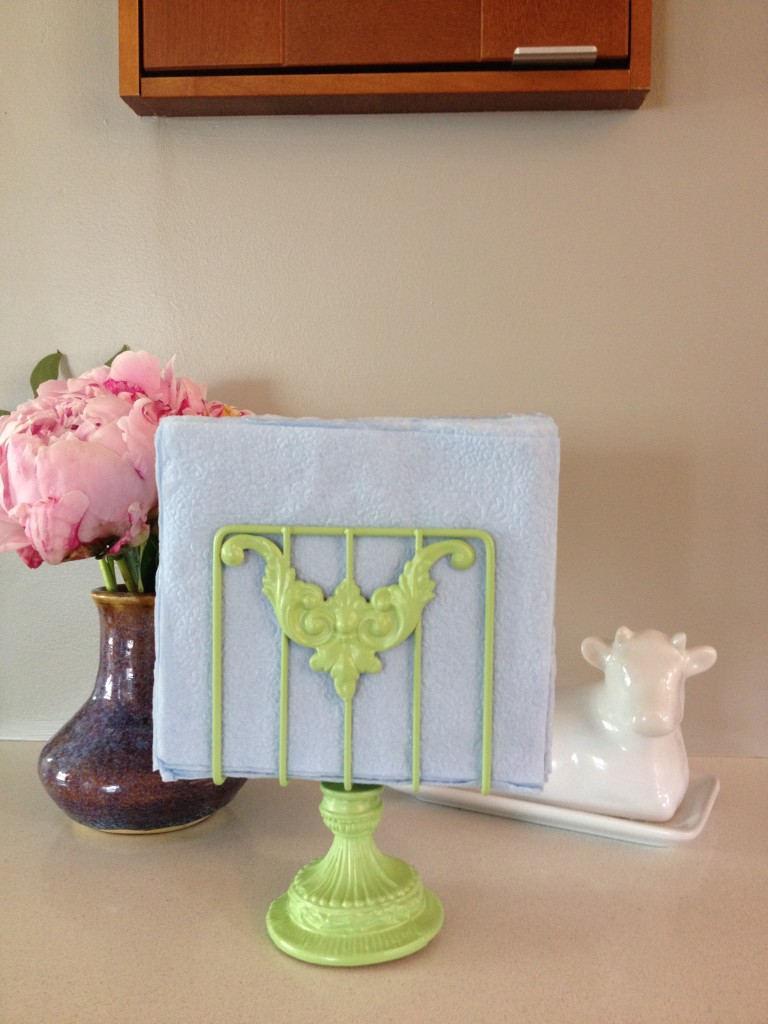 4 responses to "Old is New"