Patch-work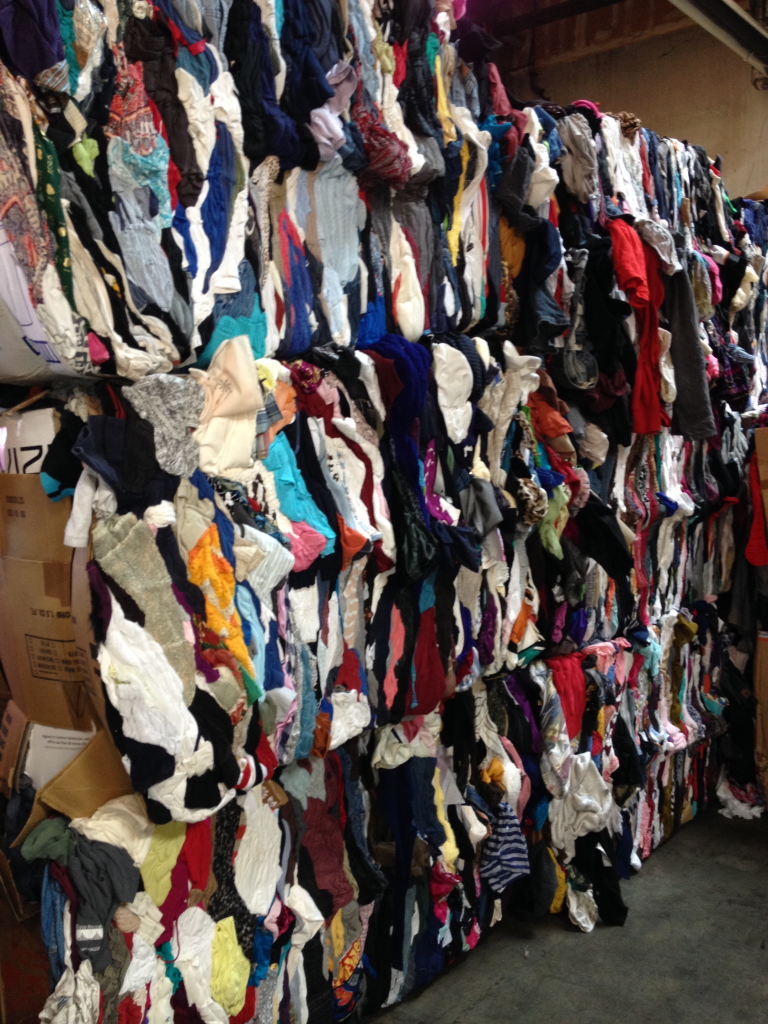 W
hat happened to the art of mending clothes (or manufacturing durable garments for that matter)? The photo to the right is of bales of stained and torn clothes on their way to be shredded and used for stuffing and such. Even though recycling is good, less resources would be used if we had time and expertise to mend these garments for reuse instead.
Believe me, I know how hard it is to find time to get out the ol' sewing machine (if you have one) and make "a"mends. I use mine so infrequently that I have to use the owner's manual each time to figure out how to load a bobbin and thread the machine. Full disclosure: if my clothes get stained or torn, I'm quick to turn them into cleaning rags. I will, however, make an exception for expensive jeans that fit me just right. (Shopping for new jeans is almost as painful as shopping for bathing suits!) Why can't Carhartts make a stylish women's jean?
Well, this is what my "stylish" jeans look like after patching. I might not wear them out on the town, but they're perfect for the salvage yard and working in my studio, or maybe going to a movie.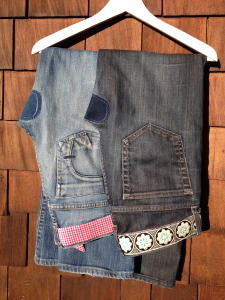 One response to "Patch-work"