Summer Wicker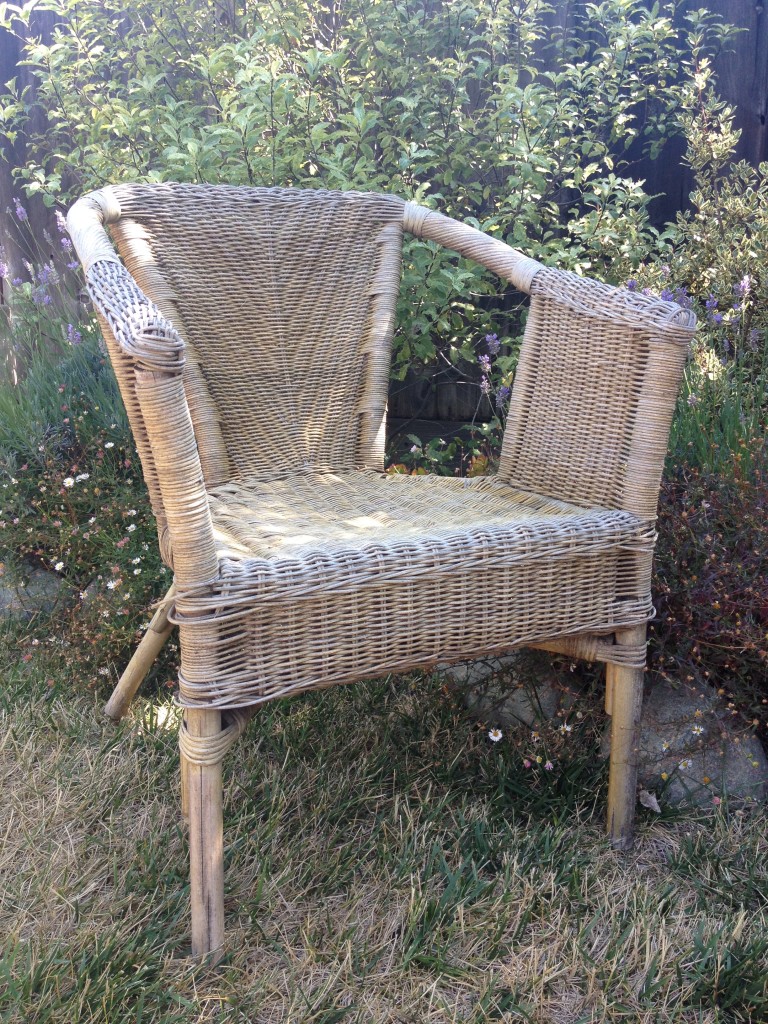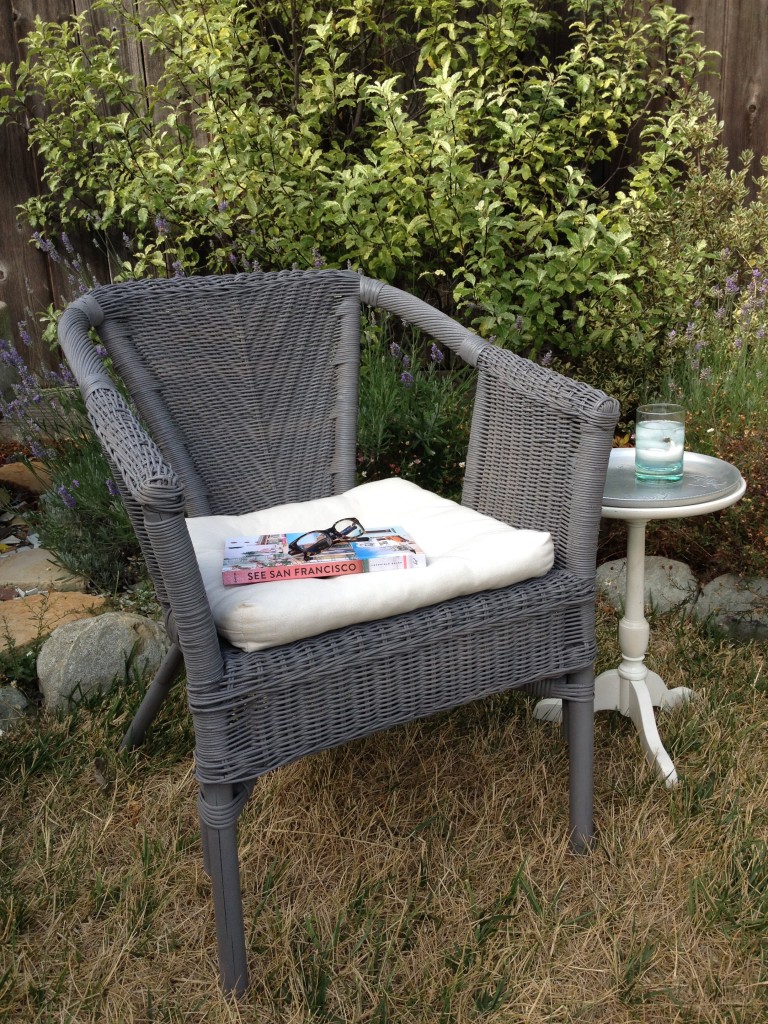 Summer is the best time for rescuing wicker. It's the time when folks take a good look at their outdoor furniture and perhaps decide to chuck the old for something new. Little do they know, they can easily have new looking furniture without going to the store (or the computer).
My goal with this website is to gently (with humor and humility) encourage people to move from a disposable society to a re-use/re-imagine society. I hope this post will demonstrate how, on a small scale, such a way of life can be obtained.
Outdoor furniture seems to be one of those things that need maintenance, and often people find it easier to buy something new rather than fix up what they have. I picked up this chair from the salvage yard, but in the past, have found similar chairs in dumpsters and on curbsides. It appeared this chair had seen its last days, but with a few tricks, I knew it could be looking as good as new (or even better).
The first step is to tackle the wicker pieces that have gone rogue and are sticking out or unraveled. You could glue them back into place, but take it from me, you have to sit around, waiting for the glue to dry, and it won't last a season. It's much more effective to tack them into place with two point tacks. Once the chair is painted, the tacks won't even show.
The next step is to prepare the chair for painting. Typically, all you need to do is rub the base with steel wool to remove any grime or splinters then hose off the chair to remove dust and cobwebs. Let the chair sit in the sun to dry, then it's ready for paint.
The best and easiest way to paint wicker is to use spray paint. But, one thing I struggle with is the harmful effects on the environment, so I do everything I can to minimize how much paint I use. By making some conscious decisions, I was able to paint this chair with one and a half cans of spray paint.
A few tips for minimizing spray paint: 1. Choose a color that is close to the current chair color. 2. Brush on a light layer of tinted primer before spraying. 3. Choose a time when there is no breeze, so more paint lands on your chair than carried off in the wind.
When looking for wicker to save, look beyond the faded color and broken pieces. Look at the lines and you will see the possibilities. I was quickly drawn to this chair's silhouette and unique back. Best of all,  this chair provides a nice place for me to enjoy a book on a summer day. It helps take my mind off the draught and the fact our lawn has turned to straw (or should I say wicker).
4 responses to "Summer Wicker"