Ain't it Fun!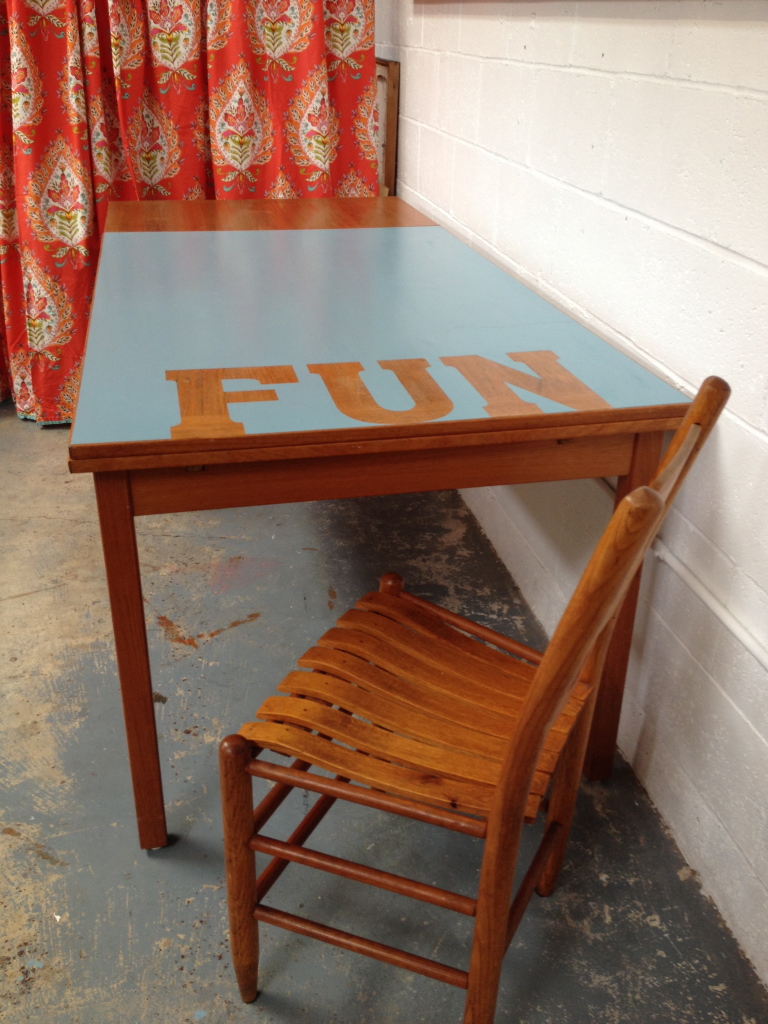 F
urniture doesn't have to be so dang serious all the time. It doesn't have to be perfectly finished, free of nicks, scratches and watermarks. Sometimes these imperfections say, "Hey, I'm having fun here, and people love me!"
That's how I felt about this Danish style table. Its leaves were in great shape, but the main tabletop and legs were well "loved." I didn't feel like trying to restore it to its original look, partly because I didn't think it would be possible. So, I decided to put some "lipstick on the pig."
First, I lightly buffed the surface with a very fine sandpaper. Then, I applied the FUN stencils I made with contact paper, taped off the edges of the table, and painted the top with milk paint (my first time using this product, and I loved it!). Lastly, I applied two coats of wax paste. Now that was fun!
3 responses to "Ain't it Fun!"