Treasure Hunting
I don't usually do my hair and put on makeup to go treasure hunting, but a couple weeks ago I made an exception. I figured if I'm going to take this blogging thing seriously, I need to put myself out there and have an actual professional photo of me in action. My Redux friend and amazing photographer, Benjamin Winter, agreed to go on location with me at Ohmega Salvage in Berkeley. Since I was going to get all fancy, I figured I'd take him to the fanciest salvage spot in the bay area.
So here I am in my element. I try to go out at least once a week to rummage, peruse, and get the creative juices flowing. Sometimes I just get inspiration, other times I return with a truck load of treasures. Being open to the creative process is what I enjoy most. An object may procure a vision, or a vision may procure an object. However it works out, I do try to stay focused on what I'm trying to create in my studio or for a commission. Currently, I'm collecting bentwood chairs (as in the photo above) to create a dining set of mix and match bentwood. Some chairs just need minor repairs (which I can do myself), others need to be re-caned or re-upholstered (which I take to the trades).
Whatever I'm looking for, my most successful treasure hunting is done in dirty old garages, warehouses, salvage yards, and even dumpsters. When I know I have to dig in and get dirty, I wear heavy shoes, long pants, and a shirt I don't mind getting stained or torn. (Yeah, I really get in there). On the day these photos were taken though, I knew I wouldn't be climbing over things, or rummaging through dirty bins and stacks of random stuff. My good friend and amazing stylist, Bernadette Holmes, got me looking just right for a photo shoot on a "salvage-light" day.
My biggest aim for this blog is to inspire you to be more creative when making additions or changes to your home. If you don't have time or the ability to create your own, consider hiring a local artist or craftsman to upcycle or repurpose furnishings and decor for you. Or, it can be as easy as shopping second-hand stores and garage sales. Whatever your "repurposely" comfort level is, Mother Earth thanks you (and so do I).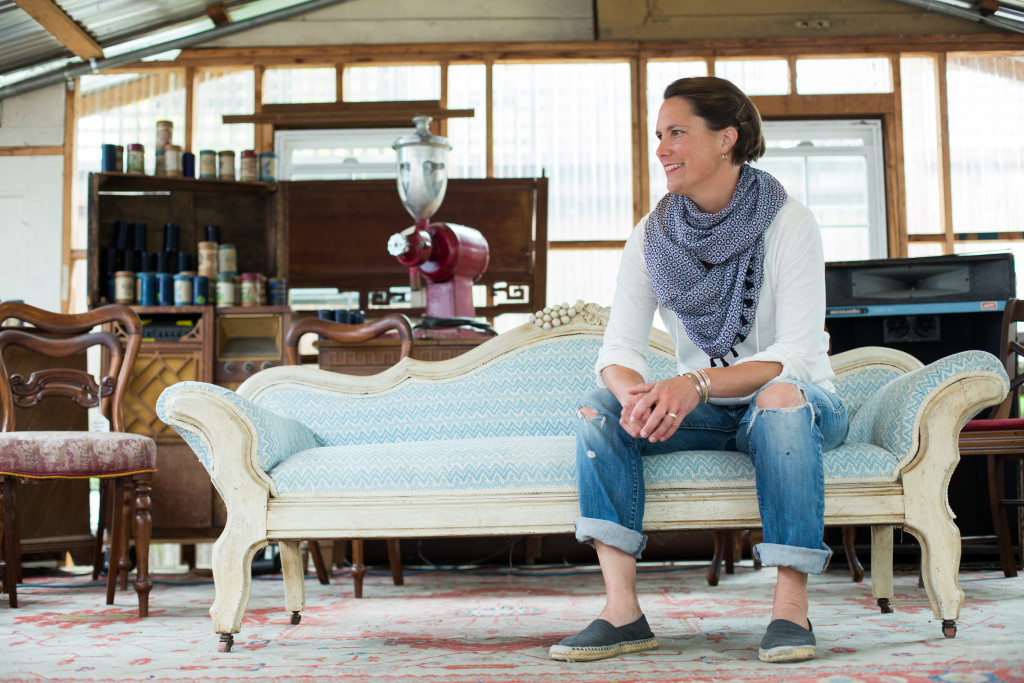 4 responses to "Treasure Hunting"