Tree of Life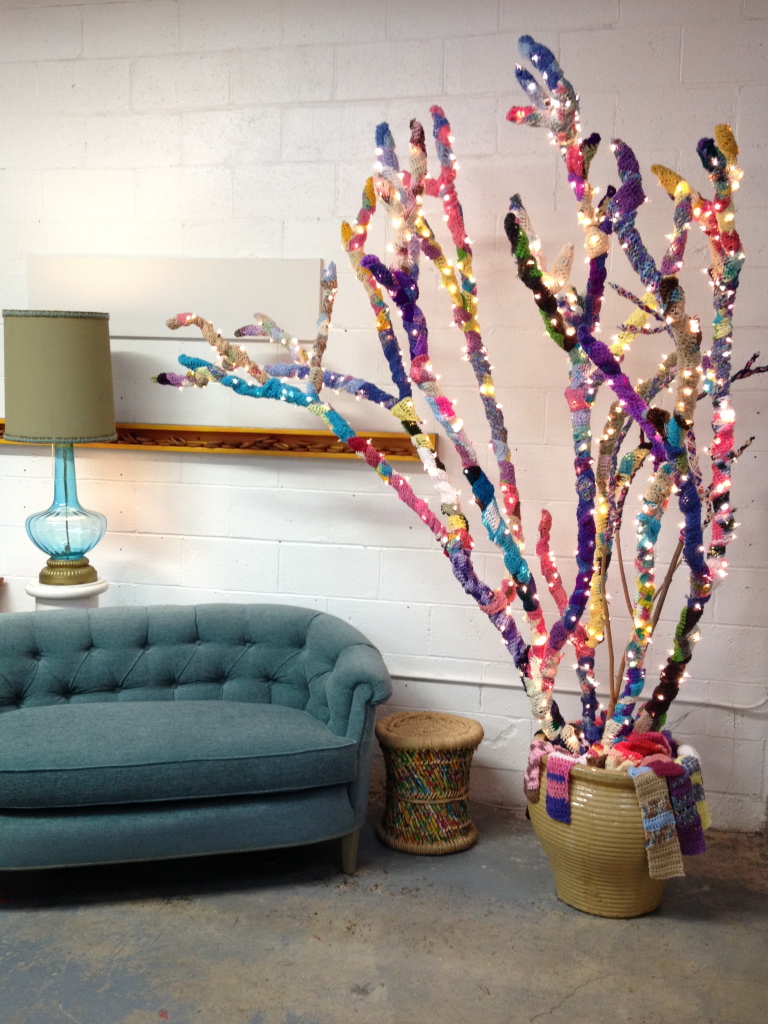 As a scavenger and picker, I often come across items that give me pause. Yes, castaway and forgotten items sometimes move me. Last month, I pulled 5 garbage bags full of hand-knitted scarves from the dumpster of a sorting facility.
Who knitted all these scarves?! Why?! What motivates someone to knit so much?! Is the person still living?
I like to think the knitter is/was someone with a lot of love in her heart, someone who would be happy to see some of her scarves wrapped around the lit up tree in my studio. It makes me happy, and so I'm grateful for her scarves, and what we created.
I was inspired to create this tree by blogger, "Ellie" O'Connell of Have Some Decorum. Actually, she inspires me in so many ways, but this month she suggested subscribers send her images of their Christmas trees.
Although I have a traditional Christmas tree at home, I thought she'd appreciate this scarf-wrapped tree more. The tree symbolizes life, and I thought of Ellie the whole time I wrapped this tree in lights and scarves.
Ellie, this tree's for you.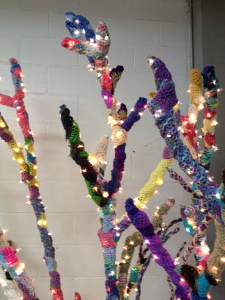 7 responses to "Tree of Life"