Out of the Box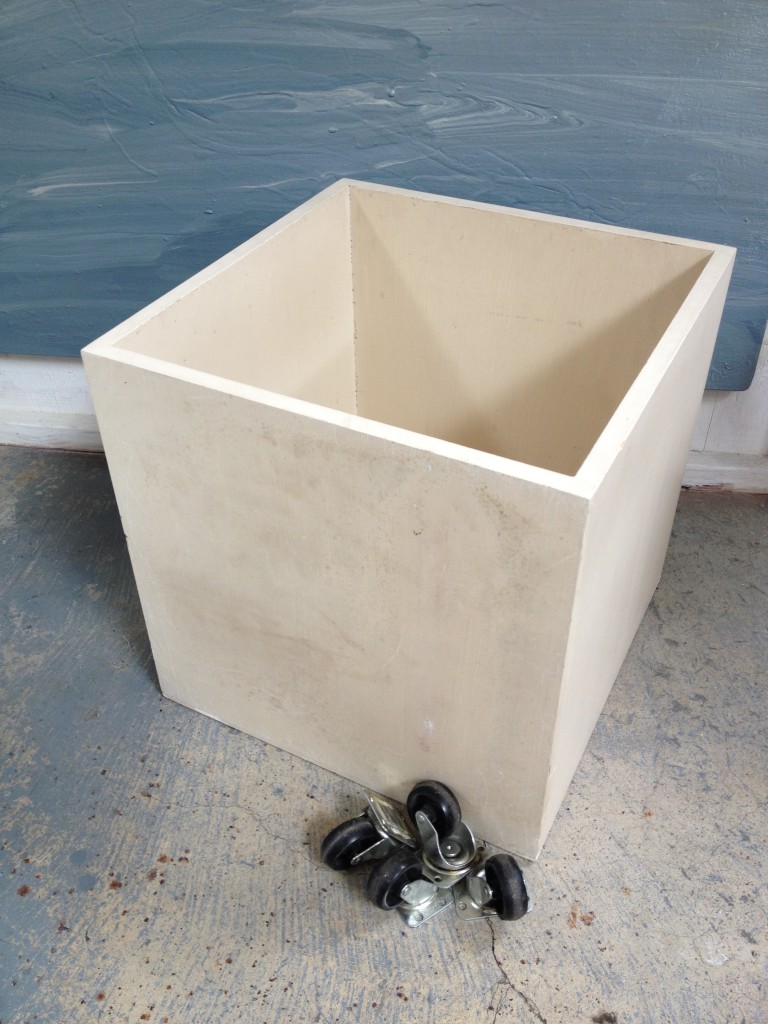 "The simplest design is the best design." Sometimes I forget this adage when I'm trying to be clever and artistic. So I tried to keep that old design principle in mind when I plucked this plain, slightly scuzzy wooden box from the recycle pile. Right away, I knew it would pair well with my 75 cent used casters, but it took a few flips and changes before I realized, if the box was on its side, it would make an awesome, simple design side table.
Even though sometimes more is more, a good simple design is usually the foundation for allowing a myriad of elements to work together. When you have a good foundation, it's easy to layer on any style or mix of styles that suit you. A plain old wood box is a good starting point.
The transformation was relatively painless. Painting a box doesn't take much skill, just time and patience (which I know can be hard to come by). Then, I simply screwed in the casters. Since I only had 5/8″ wood to play with, I first drilled pilot holes and chose fat stubby screws.
During the days of waiting for coats of paint and finish to dry, my younger daughter decided to rearrange her room, which happens often. It became clear with the new arrangement, she needed a side table. When I showed her what I was working on, she begged to have it.
After waiting a painful 48 hours after the last finish coat was applied, I brought home the box table, and we immediately loaded it up with treasures. On top, second hand store finds: round nickel framed mirror with plant, Buddha candle, and butterfly book. Down below, what we love to read and devour: home and lifestyle magazines, and books by our favorite bloggers: The New Bohemians, by Justina Blakeney and See San Francisco, by SF Girl by Bay, Victoria Smith.
Simple design, simple pleasures.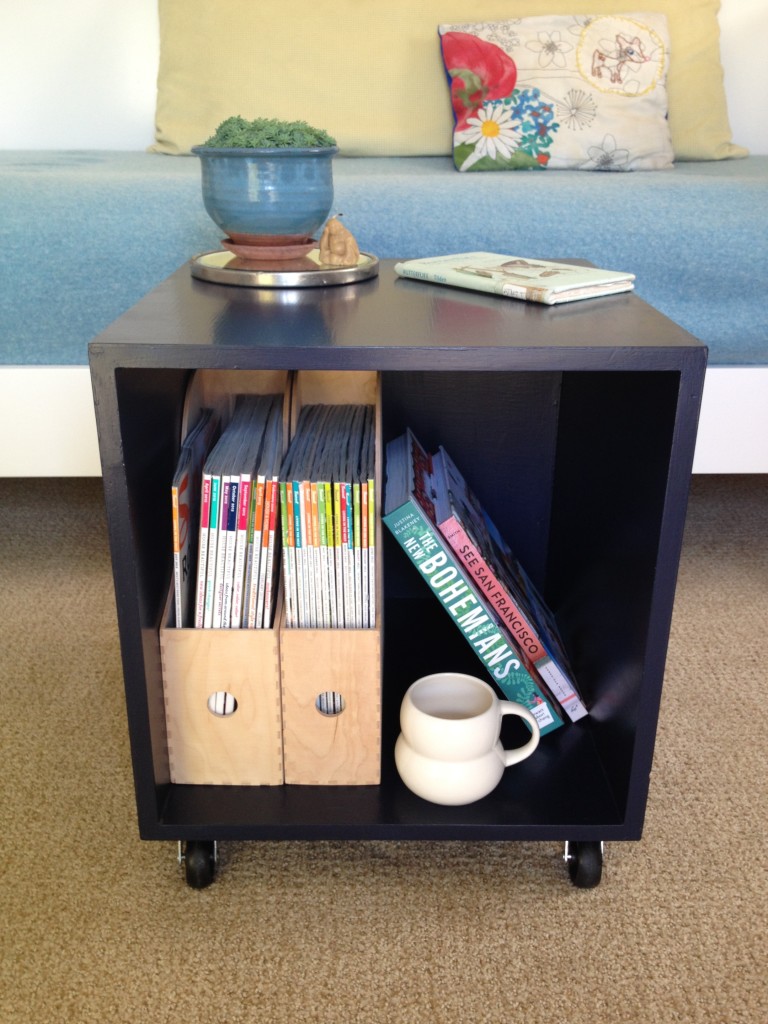 3 responses to "Out of the Box"