Flower Power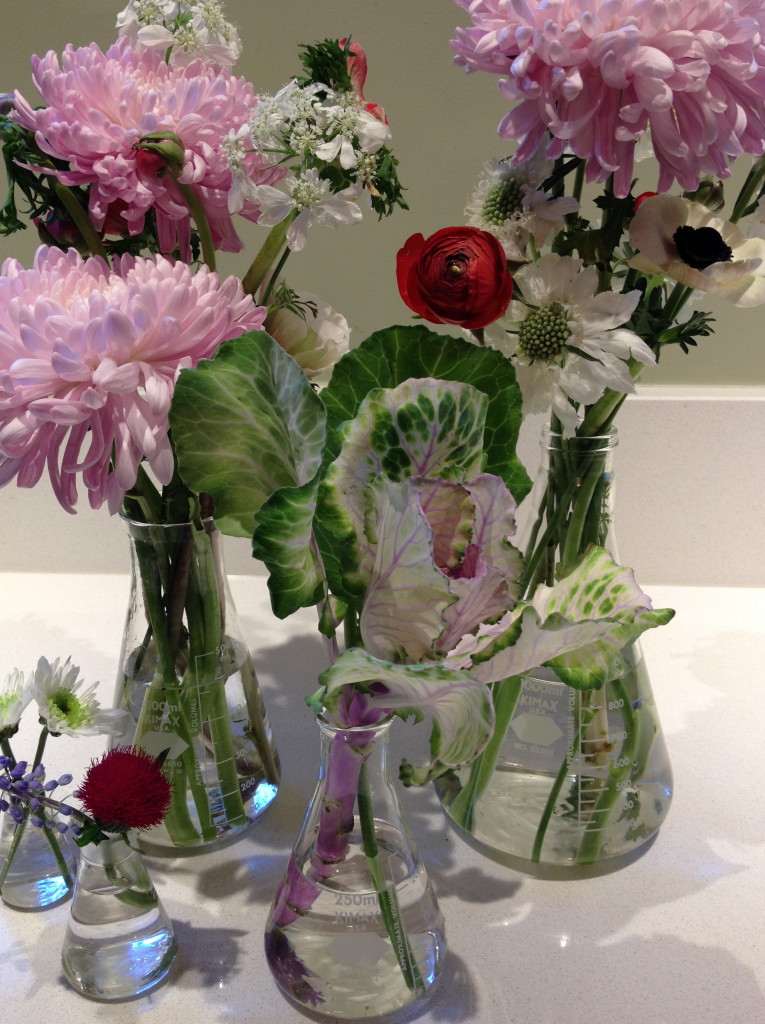 'Tis the season for buying flowers! Choosing and arranging flowers is a simple pleasure I enjoy, almost as much as finding unique containers to use as vases.
Once you start getting creative with containers its difficult to enjoy a standard, off-the-shelf vase again. My favorite places for finding unique containers are salvage yards, garage sales, and second hand stores. The container/vase can be just as much of a statement as the flowers. For instance, I like to use these beakers when I want a sense of whimsy in my arrangements.
Keep in mind, flowers can be as serious or playful as their containers. Think about how you want to say "Happy Valentine's Day," and say it with flowers and a vase.
So I thought about it, and I'd like to wish you a happy Whimsical Valentine's Day!
2 responses to "Flower Power"