Happy Accidents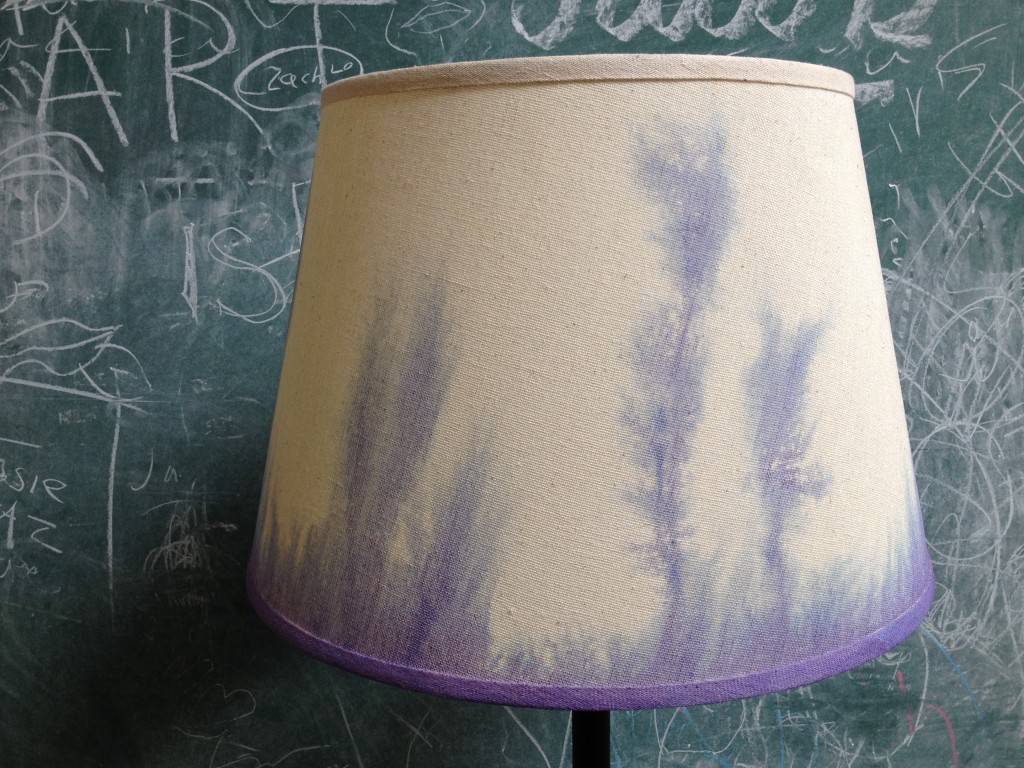 Maintaining control while being creative isn't alway possible. Sometimes you just have to go with the flow, and if things don't turn out the way you thought you wanted, well, maybe it's for the best. Case in point: I had the great idea to make an ombre effect on this lampshade. I started out by wetting down the fabric, then slowly applied fabric dye with a wet paint brush. The plan was to fade the color from dark to light, but when I accidentally created a dribble down the shade, I came to realize that dribbles are much cooler than ombre.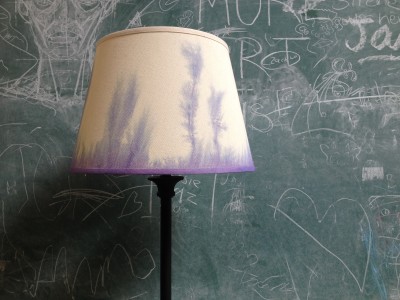 The effect is very organic. The color transitions from indigo to blue as it spreads down the fabric, and takes on the shape of trees or plants. It also covers up some stains and smudges on the salvaged shade. And the salvaged lamp? Well, it looks pretty tight painted matte black. They compliment each other well.
Now that I think about it, ombre is so 2008.
5 responses to "Happy Accidents"