Lamped Up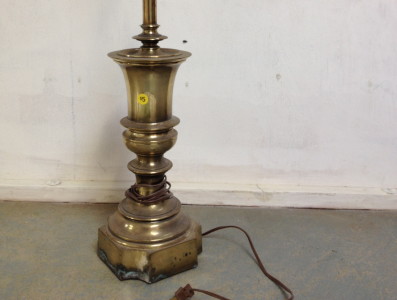 Lamps seem to be my thing lately. If you're getting tired of seeing them, I pinky swear I won't post another one for a very long time. Its just when I pass a rusty old lamp, it screams at me, "Make me pretty again!" and I feel obligated to do so.
Today, I went to work on this former beauty. I started by sanding off the rust and patina. If it were solid brass, I would have just given it a nice polish, but there wasn't anything worth polishing on this lamp.
Once I created a smooth surface, I sprayed it with primer, then 3 light coats of matte black paint. Its important to keep the layers light to avoid dribbles. If you do get a dribble, wait until the paint is dry, then sand it smooth and spray over.
This is one of those projects you can do in one day if you spray each coat within an hour of each other. The bummer is if you wait longer than an hour, you shouldn't put on another coat for 48 hours, and I'd recommend a light sanding first.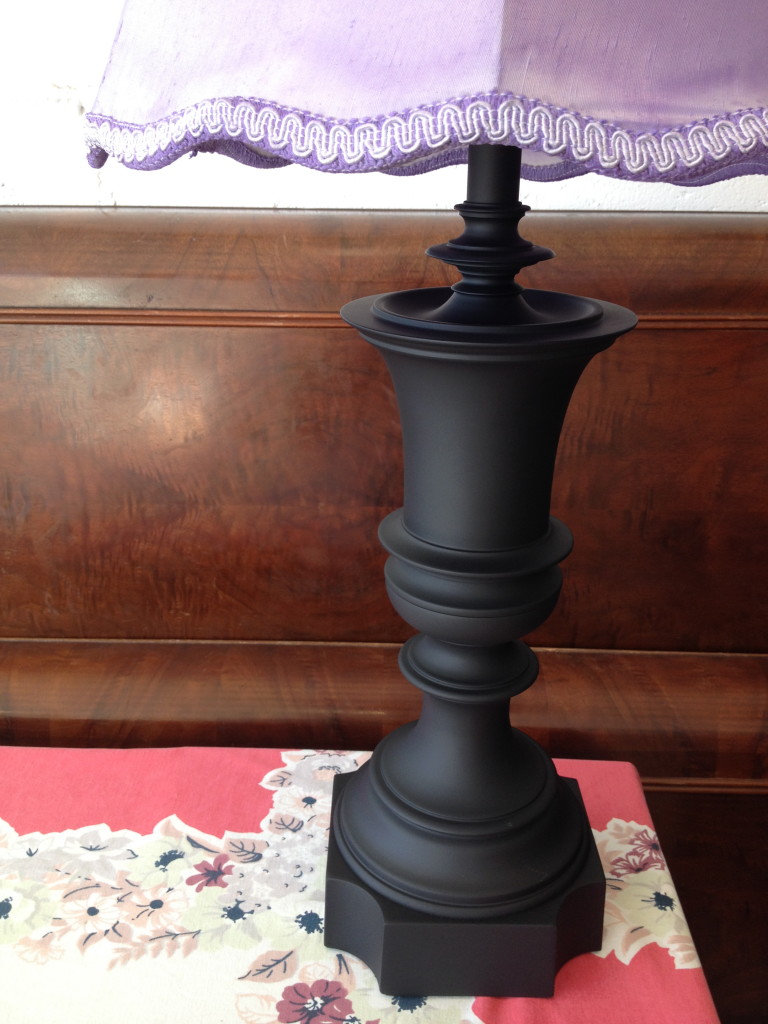 If you time it right, you can shop for a lampshade in between drying times. I really love the lamp shades available in stores these days, but of course, I couldn't find the right color or size in any of the nearby stores.
After digging around Redux for a bit, I found an old yellowing silk shade that was just the right shape and size. With some purple fabric dye, I quickly doused the shade to disguise the aged silk. I left both the shade and lamp outside in the sun to dry.
When I returned a couple hours later, I could hear the lamp sing, "I'm so pretty, and pretty am I!"
My next challenge was to find a good setting to photograph the lamp for my blog. You see, I use my little ol' iPhone 4 for all my photographs, so lighting is crucial. The best light seemed to be in the Redux store. (My apologies to the customers who were trying to shop as I moved things around to take my best shot). The lamp seemed to be right at home with the 20's bedroom set, so I left it there for purchase ($55!).
Now, onto the project I've been procrastinating about: an Art Deco dresser with chipped veneer and tarnished drawer pulls…
5 responses to "Lamped Up"