Lion's Paws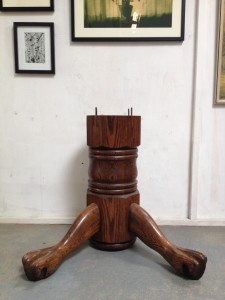 There's something really cool and fun about table legs shaped like lion's legs. Last month I came across a pair of these oak bases missing their table top. Apparently the top had been used as a stage at an art show, and no one knew what became of it after that.
Well, maybe it will show up, but in the mean time, I'm "repurposely" using one of the bases as a plant stand. The only modifications I had to make were to remove the screws at the top and add a riser in the back to make it level. It's surprisingly sturdy and holds the weight of this large planter, no problem.
A whimsical effect: the lion's-paw table legs look more animated when out from under their top. And with the addition of interesting colors and textures, it's easy to imagine a playful lion crouching behind that plant on the floor. Makes me think the table top should stay lost. What do you think?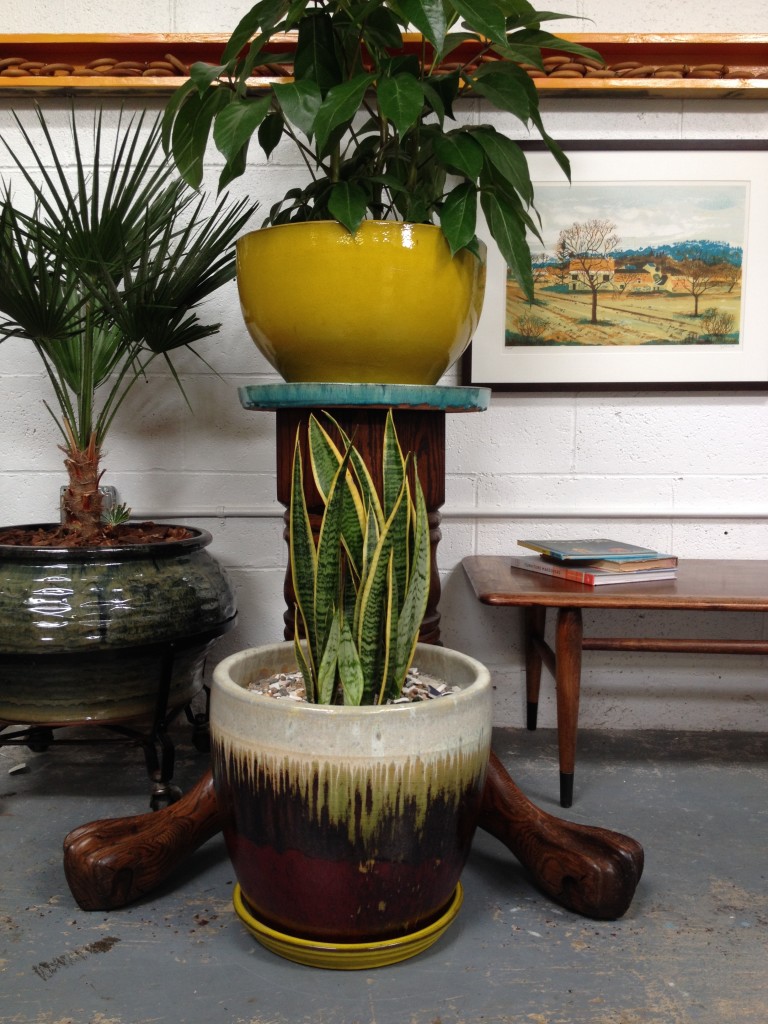 2 responses to "Lion's Paws"